System for sliding doors, the filling of which can be various types of glass. The running hardware is invisible, fitting in with the minimalist design.
Sliding system for glass door with invisible hardware.

Thickness of filling: 8, 10, 12 mm

Lifted load capacity: 60 kg

Adjustment: 6 mm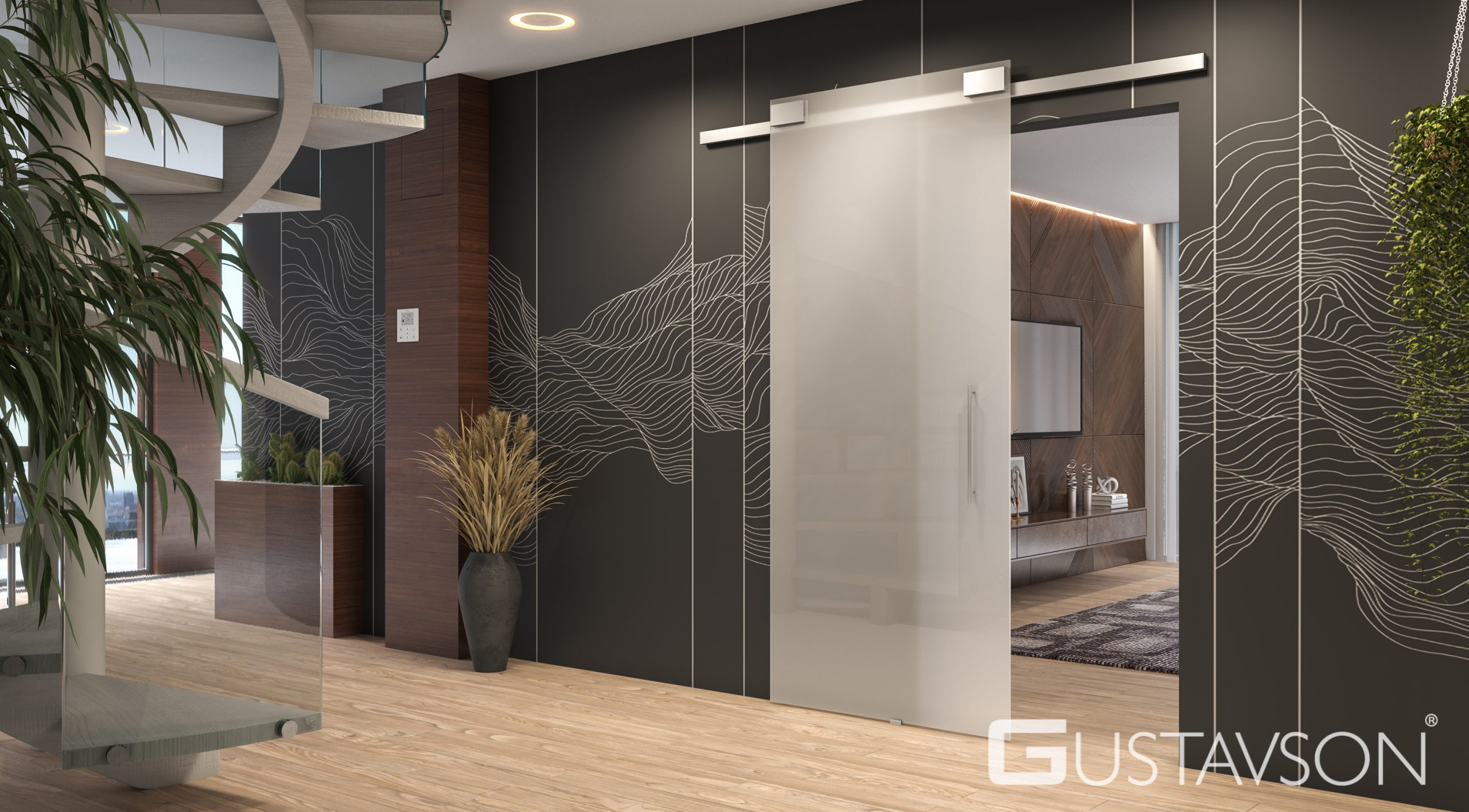 Adavntages of Aero Glass glass door sliding system:
System for one or two glass door leaves.
Possibility of consistent setting with Aero system for wooden door.
Hidden hardware fit the minimalist design.
Softclosers ensuring safe use of glass door and preventing them from damage during the closing process – especially in the solution for two door leaves.
Quiet work of the system, owing to larger diameter of wheels.
Possibility of using the same hardware with glass in three widths: 8, 10 and 12mm.
System meeting needs of customers regarding type of glass and its individual dimensions.
Non-collision mounting of floor slats, thanks to proper distance of door from the wall – 25.6 mm.
Maximal weight capacity is 60 kg.