Systems for sliding doors hidden in the wall can be used both for doors between two rooms, as well as for closing a separate closet. Their functionality remains exactly the same as the door opened in a traditional way while saving space he incredible advantage. The door hidden in the wall, according to its name, is sliding door and when opened, they hide in the wall - in a special pocket door frame. Thanks to this solution, we do not need additional space for an open door leaf. Therefore, sliding doors hidden in the wall are an excellent solution for small rooms, where every square meter is valuable. Our pocket door frames for doors hidden in the wall have been tested by the Team of Research Laboratories of the Building Research Institute in terms of coating properties, stiffness, resistance to mechanical damage, conformity of shape, dimensions, quality of workmanship and obtained technical approval confirming the compliance of the systems with applicable standards.
Incredibly durable sliding door system with removable aluminum rail track. The system is equipped with the latest generation of sliding fittings – SLX fittings, equipped with an elastomer connector and skewed profile wheels with high-quality independent slide bearings.

The steel structure made of galvanized steel repeatedly bent increases the rigidity of the pocket door frames.

Based on the Stark Glass system, unrebated doors with the width from 60 up to 100 cm can be installed.

Thickness of a door leaf is a maximum of 40 mm for a 100 mm pocket door frames and 54 mm for a 125 mm pocket door frames.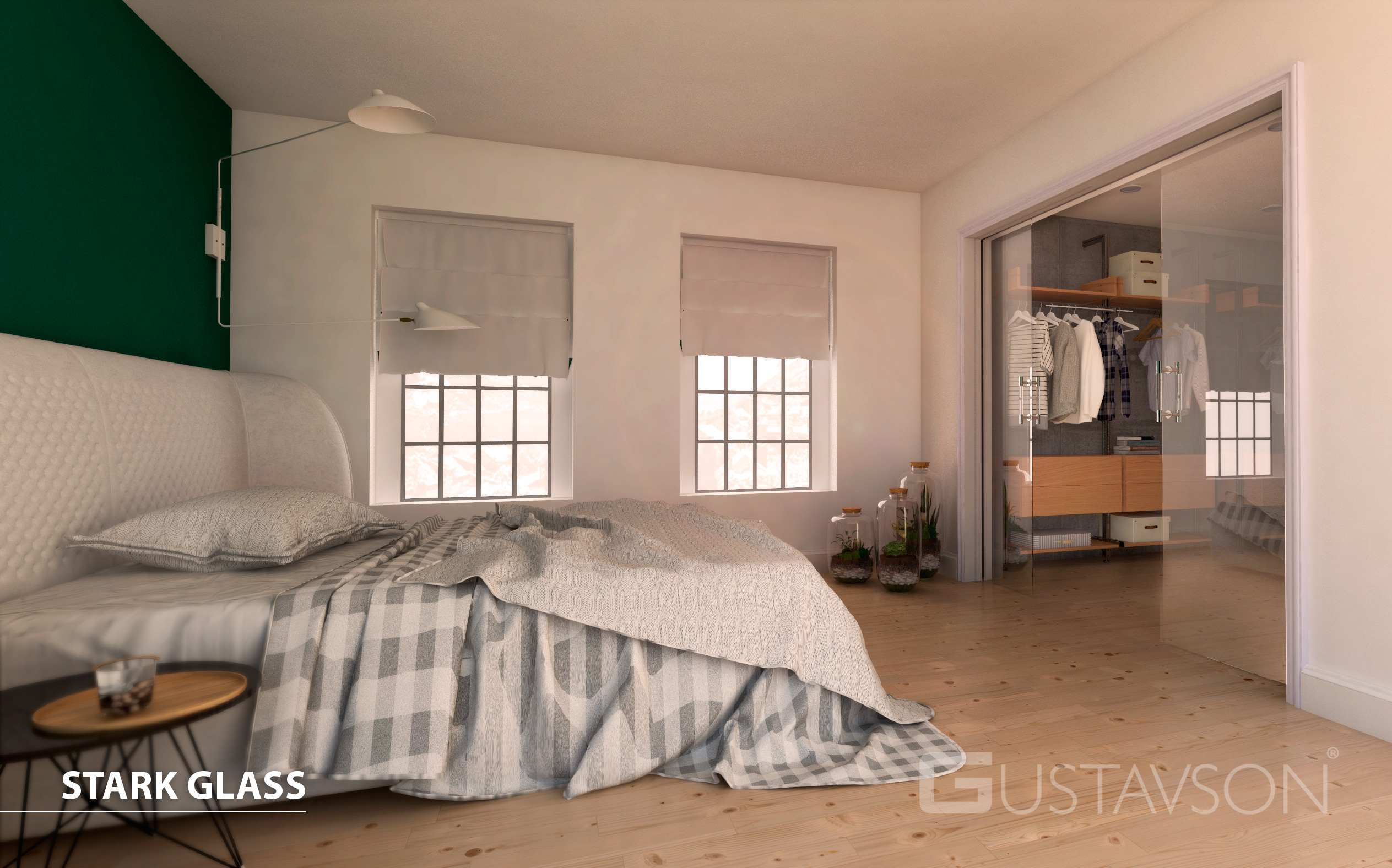 Advantages of the Stark Glass system of doors hidden in wall:
possibility of making a pocket door frames for door up to 3 m high
the possibility of deinstallation of the rail without interfering with the structure of the wall
possibility of installing a silent self-closer to sliding doors
Possibility of adjusting the depth of the leaf in the pocket door frames thanks to the adjustable limiter after the door has been mounted